When it's hot out and tomatoes are still in abundance at your local farmers market or in your own garden, gazpacho, a chilled soup, is a refreshing, nutrient-packed dish to make. It's filled with summer goodness that provides a health boost. Tomatoes are packed with lycopene, a powerful antioxidant that gives them their beautiful red color and also aids in cancer prevention.
Gazpacho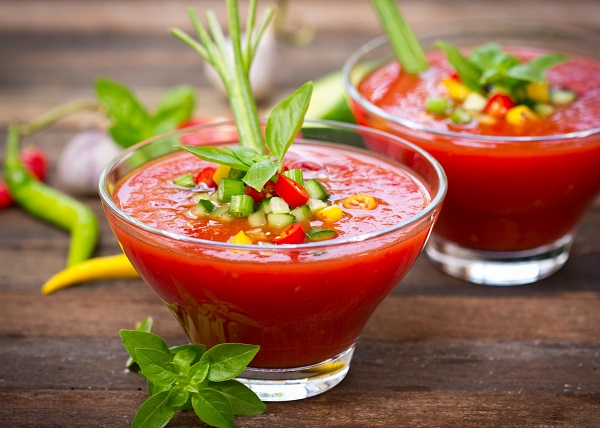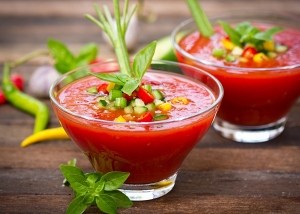 4 medium ripe tomatoes, chopped
1 medium cucumber, peeled and chopped
1 green bell pepper, seeded and chopped
1 medium red onion, chopped
1 garlic clove, crushed
Salt, to taste
Black pepper, to taste
Juice of 1 lemon
1 to 2 cups tomato juice
Canned pimientos, to taste
Tabasco sauce, to taste
Chopped fresh cilantro
Directions
In a large bowl, combine tomatoes, cucumber, green pepper, onion, garlic, salt, black pepper, lemon juice and tomato juice. Mix thoroughly.
To serve, ladle into individual bowls and add pimientos and Tabasco sauce to taste. Garnish with cilantro, basil or veggies sticks.
Source: The Best in the World, Neal D. Barnard, M.D., editor, from Physicians Committee for Responsible Medicine website.